Nice flight in over what looked like English countryside, with lots of hedges...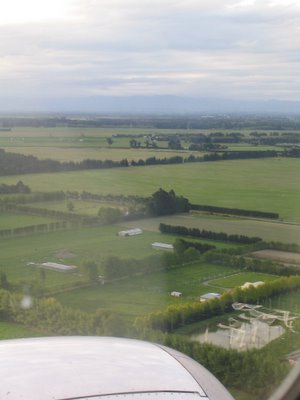 Nice sunset as we walked to dinner ...
The restaurant had a nice sign on the wall:
(If you can't read it, it says, "Message to all staff: The light at the end of the tunnel will be turned off until further notice.")
And then to our wonderful room at the Old Countryhouse ...